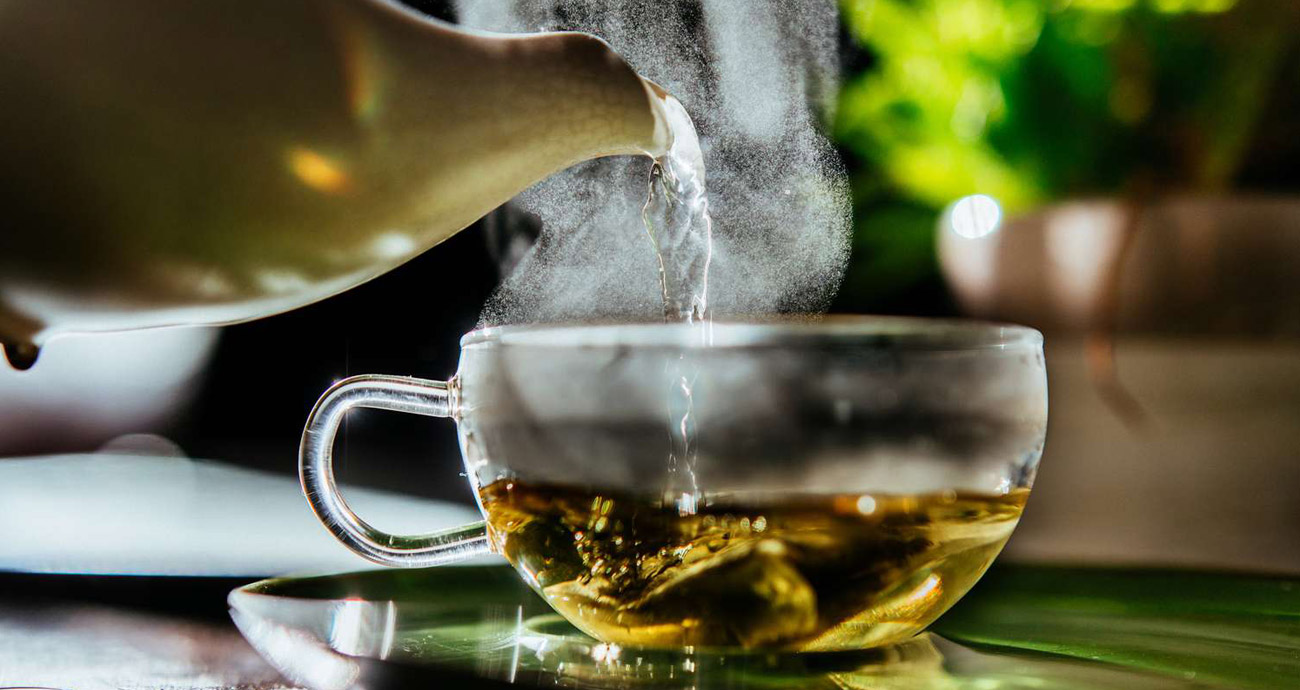 Herbal Tea For Good Health
August 21, 2023
ebani4web
Unveiling the Benefits for Various Chronic Ailments
Herbal tea, an infusion made from various plant parts, has been enjoyed for centuries for its exquisite taste and a myriad of health benefits. From ancient civilizations to modern times, herbal tea has been a popular natural remedy used to treat various chronic ailments. In this article, we will explore the world of herbal tea and delve into its incredible health benefits that can help alleviate and prevent various health conditions.
What is Herbal Tea?
Herbal tea, often referred to as tisane, is a beverage made by steeping dried herbs, flowers, fruits, or other plant parts in hot water. Unlike traditional tea, which is derived from the Camellia sinensis plant, herbal teas are caffeine-free and offer a vast range of flavors and therapeutic properties. The diverse combination of natural ingredients in herbal tea makes it a powerhouse of antioxidants, vitamins, and minerals.
The History of Herbal Tea
The origins of herbal tea can be traced back to ancient civilizations like Egypt and China, where it was cherished for its medicinal properties. Ancient herbalists and healers used various plant infusions to alleviate ailments and promote overall well-being. Over the centuries, this knowledge has spread across the globe, leading to a rich tradition of herbal tea consumption in different cultures.
The Health Benefits of Herbal Tea
1. Boosts Immune System
Herbal teas, such as elderberry and echinacea, are known for their immune-boosting properties. Packed with antioxidants and vitamins, these teas help strengthen the immune system, making the body more resilient to infections and illnesses.
2. Relieves Stress and Anxiety
Chamomile and lavender teas have natural calming effects that can help reduce stress and anxiety levels. The soothing aroma and compounds in these teas promote relaxation and improve sleep quality.
3. Aids Digestion
Peppermint and ginger teas are renowned for their digestive benefits. They can alleviate indigestion, bloating, and nausea, promoting a healthy digestive system.
4. Supports Weight Management
Certain herbal teas, like green tea and oolong tea, have been associated with aiding weight loss efforts. These teas can boost metabolism and support fat burning.
5. Improves Heart Health
Hawthorn and hibiscus teas are beneficial for heart health. They can help lower blood pressure, reduce cholesterol levels, and improve overall cardiovascular function.
6. Alleviates Insomnia
Valerian root and passionflower teas are natural sleep aids that can combat insomnia and improve sleep patterns without causing dependency.
7. Regulates Blood Sugar Levels
Herbal teas like cinnamon tea may assist in regulating blood sugar levels, making them a potential complementary approach for managing diabetes.
8. Combats Chronic Inflammation
Turmeric and ginger teas have anti-inflammatory properties that can help reduce chronic inflammation, benefiting individuals with inflammatory conditions.
9. Enhances Skin Health
Herbal teas like dandelion and chamomile are rich in antioxidants that promote healthy and radiant skin, reducing the signs of aging and inflammation.
10. Eases Menstrual Discomfort
Raspberry leaf tea is a popular choice for women as it can help alleviate menstrual cramps and support overall reproductive health.
11. Fights Respiratory Issues
Herbal teas with eucalyptus or licorice can provide relief from respiratory issues like congestion, coughs, and sore throats.
Choosing the Right Herbal Tea
When selecting herbal tea, consider your specific health needs and personal preferences. Each herbal tea has unique benefits, flavors, and potential side effects. Consult with a healthcare professional if you have any medical conditions or concerns.
Brewing Herbal Tea: Tips and Tricks
Brewing herbal tea is a simple process, but it requires proper technique to extract the maximum benefits and flavors. Follow these tips for a perfect cup of herbal tea:
Use fresh, filtered water for the best taste.
Bring the water to the desired temperature (different teas require different temperatures).
Use the appropriate amount of tea leaves or tea bags.
Steep the tea for the recommended time to avoid bitterness.
Consider adding natural sweeteners like honey or stevia if desired.
Popular Herbal Teas and Their Benefits
1. Chamomile Tea
Chamomile tea is known for its soothing properties, making it an excellent choice for relaxation and better sleep. It can also aid in digestion and reduce inflammation.
2. Peppermint Tea
Peppermint tea is refreshing and invigorating. It can relieve digestive issues, alleviate headaches, and promote mental clarity.
3. Ginger Tea
Ginger tea is widely recognized for its anti-nausea and anti-inflammatory properties. It can also boost the immune system and improve circulation.
4. Echinacea Tea
Echinacea tea is a popular herbal remedy for combating colds and flu. It can bolster the immune system and reduce the severity and duration of illnesses.
5. Rooibos Tea
Rooibos tea, rich in antioxidants, can support heart health, improve skin conditions, and promote relaxation.
Combining Herbal Tea with a Healthy Lifestyle
To reap the maximum benefits of herbal tea, complement it with a healthy lifestyle. Incorporate regular exercise, a balanced diet, and sufficient sleep into your routine for optimal well-being.
Herbal Tea Precautions and Side Effects
While herbal tea is generally safe for most people, some may experience allergic reactions or adverse effects. It's essential to monitor how your body responds to each tea and discontinue use if any negative reactions occur. Pregnant and nursing women should consult their healthcare providers before consuming herbal teas.
Conclusion
Herbal tea is a delightful and natural way to improve overall health and well-being. From boosting the immune system to promoting relaxation and aiding digestion, the benefits of herbal tea are vast and varied. Incorporating a variety of herbal teas into your daily routine can enhance your life and provide relief from various chronic ailments.
However, it's crucial to remember that while herbal teas offer numerous health benefits, they are not a replacement for medical treatment. If you have specific health concerns or chronic conditions, consult with a healthcare professional before incorporating herbal teas into your routine.
In conclusion, embrace the wonders of herbal tea and discover the soothing and rejuvenating effects it can have on your mind and body. With the vast array of flavors and benefits, there is a perfect herbal tea waiting to cater to your unique needs and preferences.
---
Frequently Asked Questions
---
Is herbal tea safe for children?
Herbal tea is generally safe for children, but it's best to consult a pediatrician before giving it to young ones, as some herbal teas may not be suitable for certain age groups.
Can I drink herbal tea during pregnancy?
Pregnant women should exercise caution when consuming herbal teas, as some herbs may not be safe during pregnancy. Consult with your healthcare provider for advice on safe herbal tea options.
How many cups of herbal tea should I drink per day?
The recommended daily intake of herbal tea varies depending on the individual and the type of herbal tea. Generally, 2-3 cups per day are considered safe for most people.
Can herbal tea interact with medications?
Yes, some herbal teas may interact with certain medications. If you are taking prescription medications, consult your doctor before adding herbal teas to your routine.
Are there any side effects of herbal tea?
While herbal teas are generally safe, some individuals may experience allergic reactions or mild side effects. It's essential to monitor your body's response and discontinue use if any adverse effects occur.
Incorporating herbal tea into your daily routine can be a delightful and health-enhancing experience. Embrace the power of nature's remedies and discover the magic of herbal tea for good health and wellness!
[sc_embed_player autoplay="true" loops="true" fileurl="http://ebaniadvertising.in/clients/pragati-sparsh/wp-content/uploads/2023/01/pianomoment.mp3"]